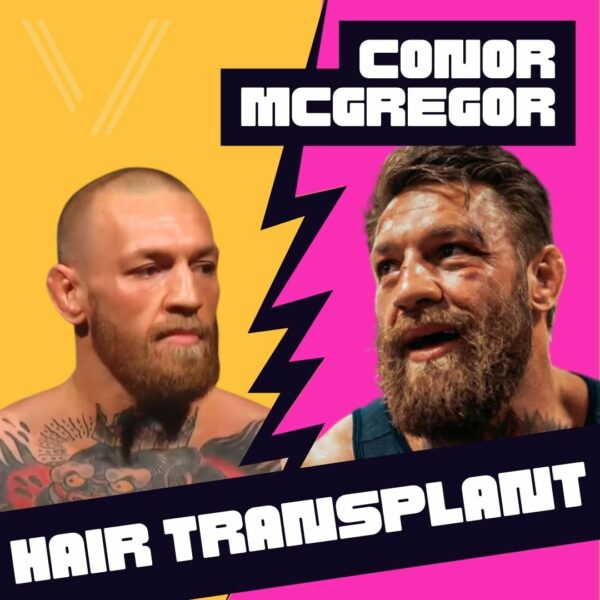 Conor McGregor is the man everyone thinks of when it comes to sheer awesomeness in the realm of mixed martial arts. The Irishman, prominent for his snobby attitude, incredible fighting expertise, and larger-than-life personality, is a real legend of the sport. Portraying an aggressive, fast-paced, and downright dangerous fighting style, one thing is for sure; he's not afraid to bring the heat.
McGregor is also a master of self-promotion. He certainly knows how to talk the talk and walk the walk, and he's never been shy about his immense desire for wealth, fame, and success. In the world of Gen-Z, that's all that matters anyways. May he not have been a professional fighter, he would have made it in the domain of social media PR for sure.
Opposite to the way he wants to be perceived in the world, our focal point today will be one of his weaknesses, in particular; his hair loss condition. Let's see if Conor's ferocious persona chose to get over it, or did he in fact find a solution for his weakening hair? Let's dig in deep!
Conor McGregor's Iconic Hairstyles Over the Years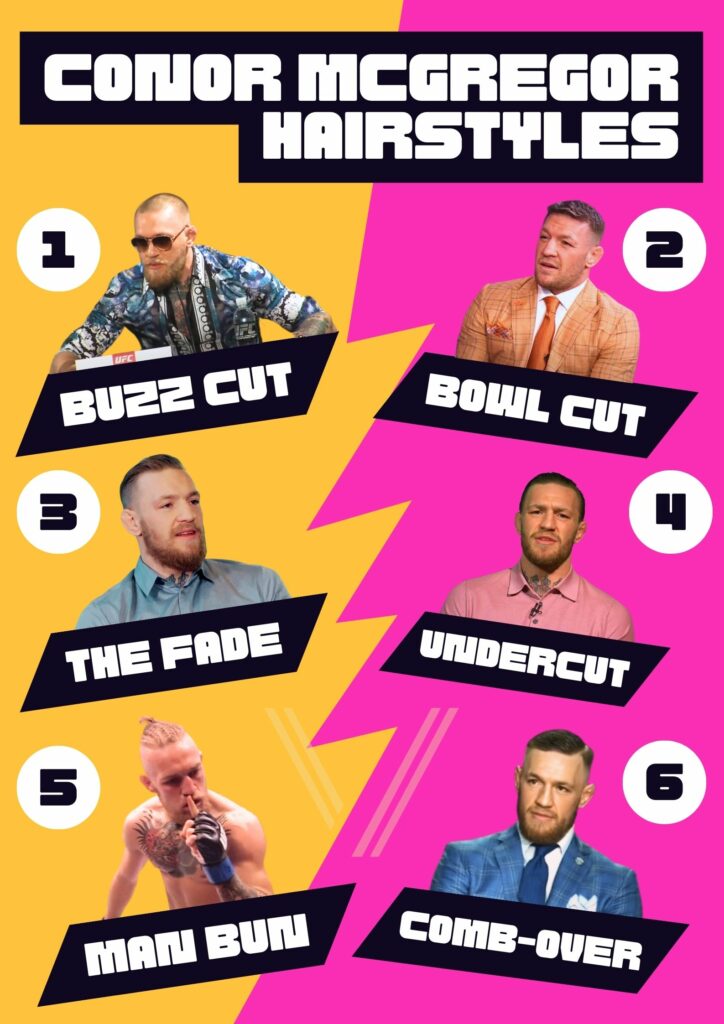 Also known for his iconic hairstyles McGregor has experimented quite a bit with various cuts, colours, and styles that characterised an important part of his playbook. Let's cherish some of McGregor's most memorable hairstyles:
Understanding Conor McGregor's Battle with Hair Loss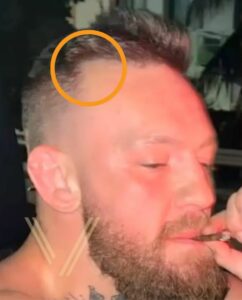 One thing is for sure; his hair is very precious to the man. To the image, he worked so hard to create. His iconic looks were all achieved with hairdos and to play around with hair, you must have plenty of it. Conor McGregor's battle with hair loss is, therefore, a combo of Testosterone, Attitude, and Determination.
To his fans, he would have been the same legend even with a bald head, since he rocks a perfectly rounded skull anyway, but this isn't about them. This, to Conor, has been about him, his insecurities, genetics, and his ability to solve problems that he did not even create.
Did Conor McGregor Get a Hair Transplant?
There's been a bazillion of talk and rumors that Conor has had a hair transplant but it has not been confirmed by him. Oh well, he's free to ignore and cover up the inconvenient truth but we know exactly what he did last Summer!
Since the social media (his accounts included) is full of his pictures left and right, dressed up and topless, it wasn't hard to spot. One picture in particular had him with a shaved head from up close where it's impossible not to notice the post-op FUE hair transplant scabs. These are typical lesions that quickly heal following a Follicular Unit Extraction due to micro incisions made on the scalp.
Comparing Conor McGregor's Hair Before and After Transplant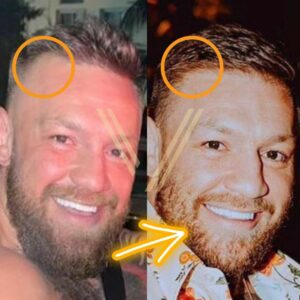 The most obvious differences are in his hairline and hair density. It's not even a slight change when you look closer. His soft baby hair has become plenty, they also happen to appear healthier and thicker. So, yeah… Quite a bit of positive difference and he rocks it!
Which Hair Transplant Technique Was Used?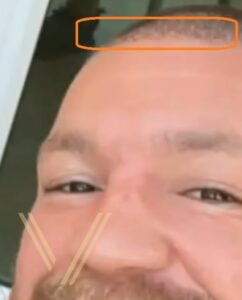 As briefly mentioned in the above section, it could only have been the FUE method with the evidence of visible scabs. The other popular option would have been a FUT=Follicular Unit Transplantation a.k.a. the STRIP technique which often leaves visible linear scarring. Conor has no signs of such scarring. His transplanted hair also healed fast enough without giving any clues, so that's an FUE.
Graft Count: How Many Grafts Were Transplanted?
Opposite to his testosterone looks, Conor's hair type is baby-hair-like thin, soft hair. He's also somewhat blonde so it's hard to nail the exact number of grafts that may have been transplanted on him.
If we take the scabby picture of him and a few other close-ups as a reference, we could say that he has had no less than 2000 grafts transplanted.
How Much Did Conor McGregor's Hair Transplant Cost?
It must have cost him a fortune as a celebrity and we doubt that he cares about his type of net worth. The question is; how much should YOU pay for a quality hair transplant with the same number of grafts and a similar look?
You should be informed that most professional and reputable hair transplant clinics charge by the graft. One hair graft may carry more than one (often two or three) hairs attached to it but you'd be paying according to the total number of grafts transplanted on you.
Remember that you don't have to bear a Hollywood-scale cost to get this type of result. Love is all around you if you just look for it…
Conor McGregor's Hair Transformation: A Closer Look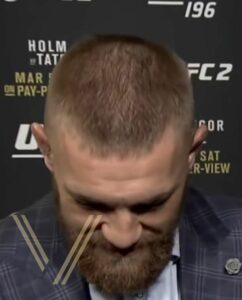 In essence, Conor had a common condition behind his uncommon personality. From a relatively early age, he first started shedding some hair on both his temples, followed by weakened density and a deteriorating hairline.
The aging process plays an important role when it comes to common male pattern baldness. This is where you want to time things right to still have enough donor hair on other parts of your scalp, in order to undergo a hair transplant. Conor was on time, be like Conor.
Don't settle for less than Conor McGregor's hair. Let us help you with a hair transplant!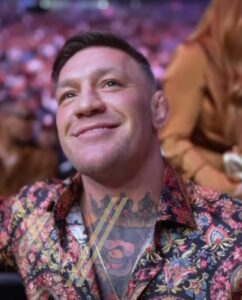 As acclaimed leaders in the field, we eat, breathe, and live hair transplants. Working only with the best surgeons who specialize in transplanting hair, we also hold the geographical advantage of being located in a high-tech, low-cost destination.
Statistically the number one hair transplant destination globally, Vantage Clinic in Istanbul, Turkey offers the highest quality hair transplant for the healthiest cost. While we encourage you to do your own research, feel free to browse through our reviews left by thousands of international patients. Compare different techniques and prices offered by several other clinics and feel free to reach out to us for an online consultation completely FREE of charge. With a complete team of operations and health professionals, we make it much easier than you were told and that's a promise!
Stop procrastinating and book your online consultation TODAY!
Check Out Other Celebrities With Hair Transplants