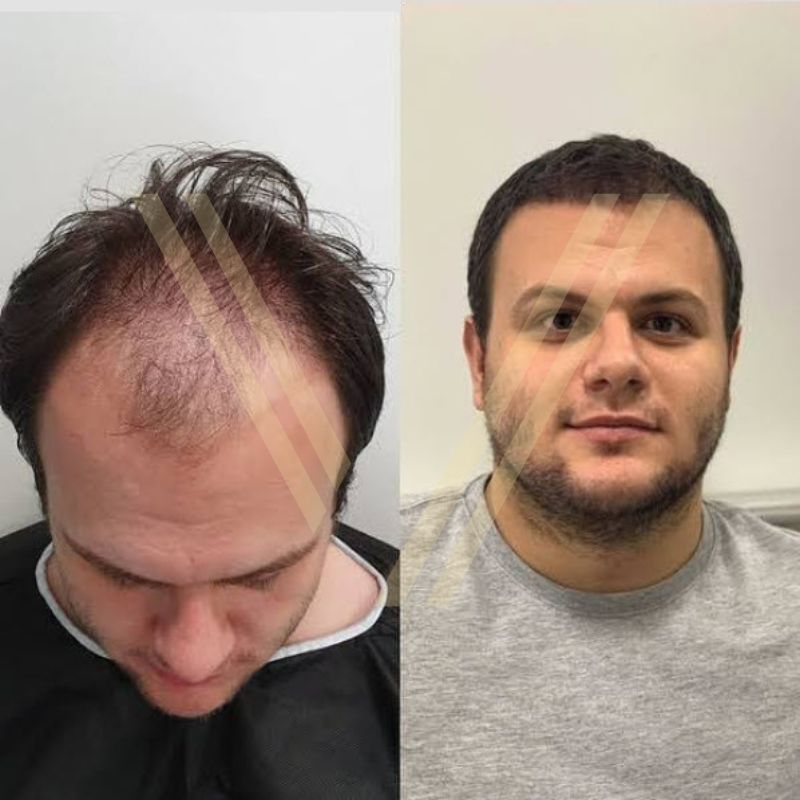 As the hair transplant procedure has gained popularity and more people have started looking to have one, different transplant techniques have evolved to cater for different hair transplant needs. Ice follicular unit extraction (FUE), or frozen FUE, is one of these recently developed hair transplant techniques where extracted hair grafts are kept at controlled low temperatures before the transplantation process.
If you are interested in trying novel hair transplant techniques in Turkey, Ice FUE might be worth learning more about.
What are the advantages of the Ice FUE hair transplant method?
Many people wonder why the Ice FUE technique was developed and what are the benefits of getting it. Let's have a look at the advnatages of the Ice FUE technique:
Higher success rate
In the Frozen FUE method, the extracted hair follicles are collected in a petri dish filled with a nourishing liquid and kept at a low temperature. This cold environment increases follicle viability and consequently the success rate of the procedure.
Less the shock loss
Shock loss is an inevitable stage experienced after a hair transplant procedure. The hair follicles go into the resting phase shortly after the transplant procedure and experience shock loss. Even though this is nothing to be worried about and does not decrease the success of the operation, it is not a pleasant experience. Keeping the hair grafts in a cold environment is believed to decrease the effect of shock loss.
What is the price of an ice FUE hair transplant cost in Turkey?
The cost of an Ice FUE hair transplant in Turkey is much lower than compared to in many other countries. Experienced clinics offer much more affordable prices without compromising the quality of the procedure. An Ice FUE hair transplant in Turkey costs around $2,000-$4,000.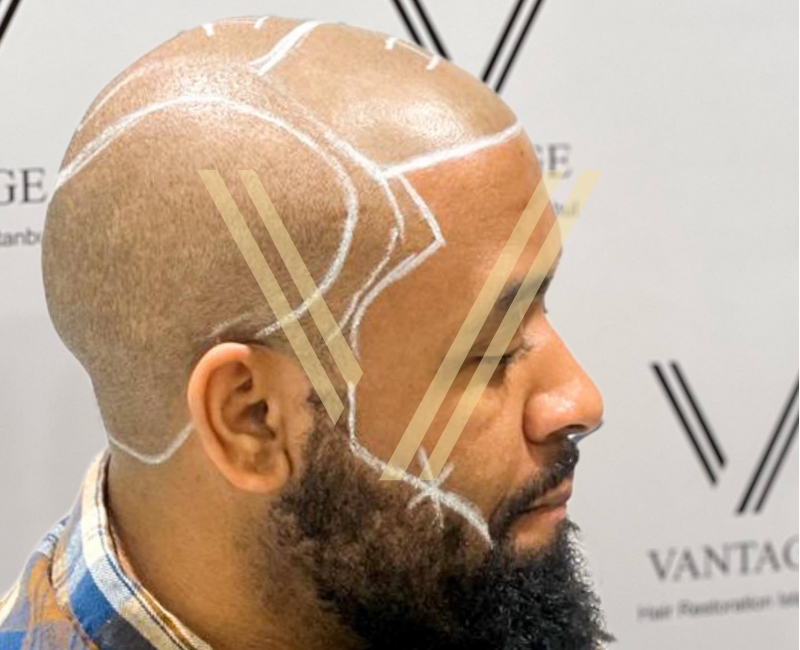 What is the difference between Frozen FUE and traditional FUE hair transplant procedures?
The frozen FUE procedure is an advanced version of the traditional FUE hair transplant method. In the traditional FUE technique, the hair grafts are extracted and collected in a special solution before the transplantation procedure. On the other hand, in the ice FUE hair transplant method, the extracted hair follicles are collected in a special environment with a controlled temperature to ensure higher graft viability.
Is frozen FUE hair transplant in Turkey safe?
Safety and good results are understandably the most concerning topics around hair transplants. Further, the lower prices in Turkey might bring up some extra questing about safety. However, thanks to the high-quality education and highly experienced surgeons in Turkey, you do not need to worry about safety in Turkey. Frozen FUE hair transplant procedures in Turkey are performed under safe conditions.
Can Frozen FUE Hair Transplant be done without shaving?
Of course! Frozen FUE is commonly selected by patients who decides to have their hair transplant without shaving. It's important to note that the success and quality of the hair transplant can be affected by the length and condition of the existing hair and professional consultation for every individual is critic at the beginning. If you prefer to avoid shaving, you can get a free consultation from our team of experts via the button below!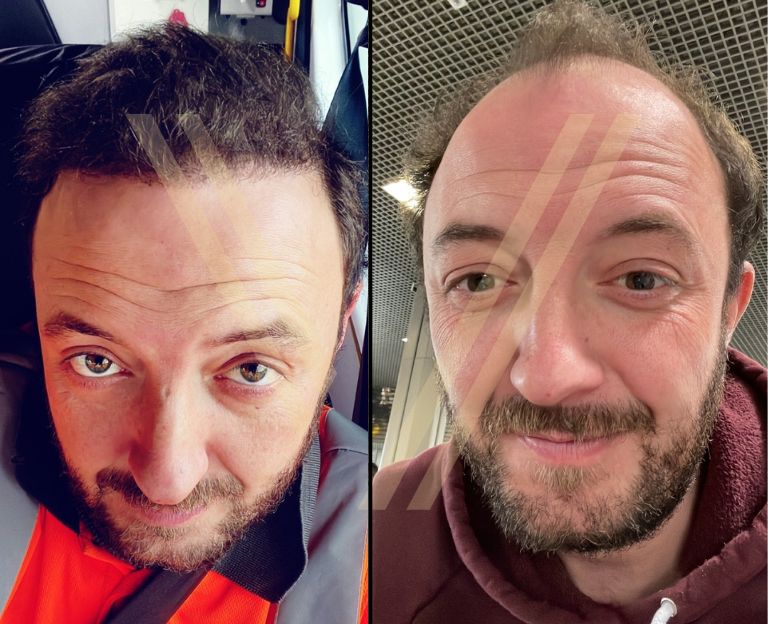 Frequently Asked Questions
Does frozen FUE operation hurt?
The frozen FUE hair transplant is a minimally invasive operation. Hair grafts are extracted by using a special tool and micro incisions are created at the transplant area. To ensure maximum comfort during the procedure local anaesthesia is used. You can expect to feel minimum to no pain after the procedure.
Am I a good candidate for a frozen FUE hair transplant?
It is important to make sure that a frozen FUE hair transplant is a suitable option for you. You are a good candidate if you have enough hair grafts in the donor area and you are in good general health. You can consult with your surgeon to better understand if you are a good candidate for ice FUE or not.
When can I start exercising after my frozen FUE procedure?
After a frozen FUE procedure, it is important to give your body some time to heal and transplant hair grafts to securely settle in. Because exercising increases blood pressure and causes sweating, it is advisable to wait 3-4 weeks before you can start exercising. Make sure to start exercising lightly after your operation and closely follow your surgeon's instructions.
When can I go back to work?
Most people wonder when they can get back to their work after a frozen FUE hair transplant. Even though there is no reason that can keep you from working after your procedure, it might be a good idea to take a few days off after your procedure. This can give you some time to rest and settle into a good aftercare routine more easily.
Do you still have questions? We are here for you with our team of experts! Feel free to reach us through our contact form or WhatsApp Button above to get your free consultation. Your future with a youthful look and confidence lays right here!