Long are the days with your voluminous youthful hair? A hair transplant may be the saviour you've been waiting for. Hair loss is a bitter experience that causes significant changes to a person's overall appearance.
Many people suffer from severe hair loss and at least consider going through a hair transplant surgery. 4000 grafts hair transplant is one of the most preferred hair transplant surgeries people opt to go through because of the wonderful achievements it can provide.
4000 grafts hair transplant can help people overcome their self-consciousness about their appearance, feel more confident in day to day life, and give back the healthy hair they have lost.
If you have been thinking about getting a hair transplant but are hesitant about how many hair grafts you would need and whether you are suitable for such an operation, keep on reading to find out the details of 4000 grafts hair transplants and why you should consider getting a hair transplant in Turkey.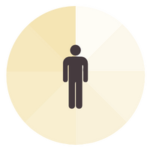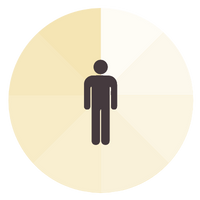 One Patient at a Time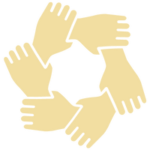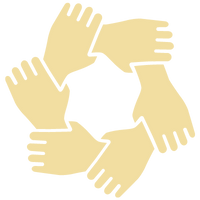 In-house Team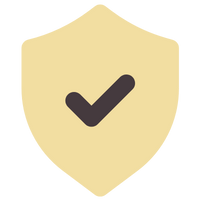 No Hidden Fees
Do I need 4000 grafts for a hair transplant?
The size of the bald or sparse area defines the extent of the transplant procedures. Your surgeon can determine how many hair grafts you need for achieving a dense full head of hair depending on how wide the recipient area is and at what stage you are on the Norwood scale.
The Norwood scale classifies the significant stages of male pattern baldness. People who fall into a specific Norwood category usually show similar signs of hair loss and approximately need a similar amount of hair grafts to be transplanted. The Norwood stage 4 is known by the characteristics of the thinned band between bald vertex and receded hairline. If you are at this stage, you might need a 4000 grafts hair transplant to cover up the balding area.
Which technique is used?
Transplanting 4000 hair grafts is not an easy procedure. However, thanks to the technological and technical developments in hair transplants, it is now possible to transplant such a high amount of hair grafts without creating an unnatural appearance.
For the 4000 grafts hair transplant, the follicular unit extraction (FUE) and direct hair implantation (DHI) methods can be followed.
FUE method
The FUE method is one of the most frequently operated hair transplant procedures in the world. This method still is the leader in successful transplant operations.
The FUE method involves extracting the individual hair grafts and transplanting them into micro-incisions. Because this method offers high control on the extraction and transplantation of each individual hair graft, it gives natural results. Also, FUE method lets surgenos tocover wide areas within one session which is a big advantage for patients who are short in time.
DHI method
The DHI method is very similar to the FUE method but it differs in the implantation technique.
This method involves the use of the Choi pen after the extraction procedure. The Choi pen allows direct implantation of hair grafts without the need for creating micro-incisions before the transplantation. However, because the DHI technique is much more meticulous than the FUE method, it is not possible to transplant 4000 grafts as fast as FUE method.
Even though this might seem like a disadvantage, it might actually lead to a more natural result because your surgeon can adjust according to the results of the first session.
How long does the 4000 grafts hair transplant procedure take?
At Hair Restoration Istanbul, our surgeons will pay great attention to how each hair graft is transplanted in terms of the direction and angle. This is why 4000 grafts hair transplant can take more time than you would think.
The average 4000 grafts hair transplant procedure usually takes 5-7 hours depending on your hair type and your surgeon's individual experience and preferences.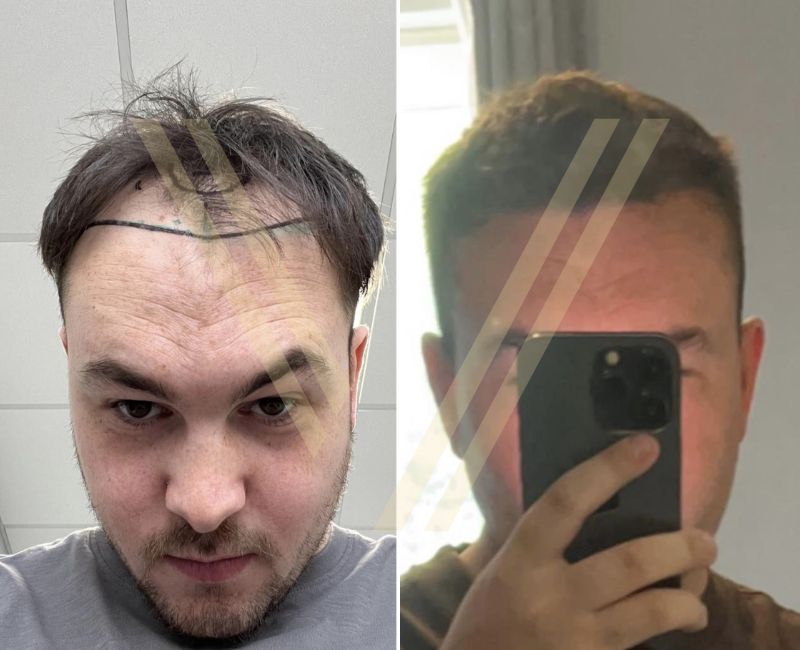 How much does 4000 grafts hair transplant cost?
Surgeons in Turkey operate 4000 grafts hair transplant procedures on patients from all over the world. Not only do the surgeons in Turkey have a great experience with this procedure but also, they offer affordable prices compared to other surgeons in Europe and the UK.
The cost of 4000 grafts hair transplant in Istanbul, Turkey varies between $1,500-$3,500.
Can 4000 grafts be transplanted in one session?
Yes, 4000 grafts can be transplanted in one FUE hair transplant session. This session is also sometimes called a "mega session". If it is done by an experienced surgeon, 4000 grafts hair transplant surgery in one session can lead to great natural results.
As mentioned above, it is possible to transplant 4000 hair grafts in one session with the DHI technique as well but the surgery may take longer and your surgeon may ask you to divide the surgery into 2 sessions.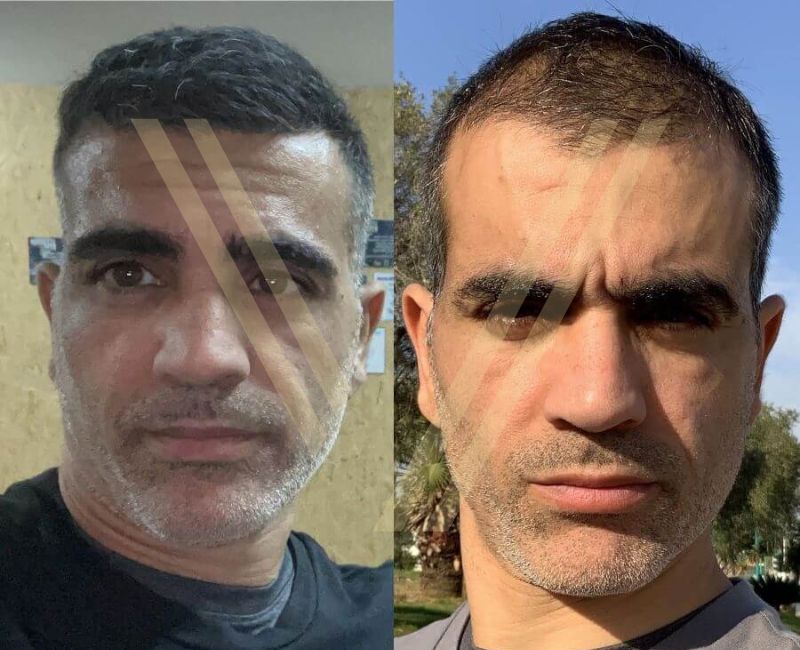 Is it recommended?
A 4000 grafts hair transplant is recommended for people who show a significant amount of hair loss both along the hairline and at the vertex. Although, it is important to note that you need to have a healthy donor area that can donate 4000 hair grafts without losing too much density.
If you have enough donor grafts to achieve the desired hair density at the transplant area and you are in good general health, 4000 grafts hair transplant is a suitable option for you.
Is the recovery period after a hair transplant painful?
After a hair transplant, both the donor and transplant area need some time and care to recover. Your surgeon will be giving you recommendations on how you should care for your scalp during this period. For the first few weeks after your surgery, the transplant and donor area can be sensitive and itchy. However, you should not expect any pain during this period.
How long does it take for my hair to grow?
After your hair transplant procedure, you might be eager to get your voluminous hair back in no time. However, you need to give your hair some time to adjust and grow. Usually, it takes 4-6 months to see noticeable hair growth after a hair transplant surgery. To enjoy the full results of your new hair look, you need to give it at least a year to grow.
If you wish to learn more, you can check out before & after photos of every graft size or hair transplant growth timeline for day by day recovery results.
To get a free consultation from our team of experts, feel free to fill our contact form or click on Whatsapp Icon now! We will be more than happy to escort you through your journey of youthful look and enhanced confidence!