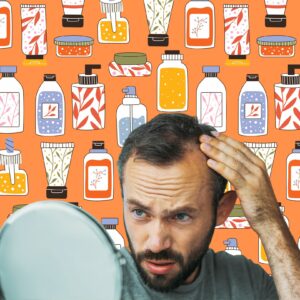 Hair loss is a common concern for many individuals, and advancements in medical science have introduced effective solutions to combat this issue. Minoxidil, commonly known by its brand name Rogaine, is a popular over-the-counter medication used to treat hair loss. After your hair transplant Vantage Hair Restoration, minoxidil can yield promising results in combination with hair transplantation. Here is a comprehensive guide on the use of minoxidil (Rogaine) before and after a hair transplant, its benefits, application methods, duration of use, and frequently asked questions.
Understanding Minoxidil (Rogaine) – How It Works and Its Benefits
Minoxidil is a vasodilator that enhances blood flow to the hair follicles, stimulating hair growth. It is thought to prolong the anagen (growth) phase of the hair cycle and promote the formation of new hair strands. The benefits of minoxidil include halting hair loss and promoting hair regrowth.
When To Use Minoxidil (Rogaine)
Using Minoxidil Before a Hair Transplant
Before a hair transplant procedure, minoxidil can be used to prepare the scalp. It helps to strengthen existing hair, improve blood circulation, and potentially increase the success rate of the transplant. Applying minoxidil in the weeks leading up to the transplant can optimize the condition of the scalp and hair follicles, making them more receptive to the transplant procedure.
Using Minoxidil After a Hair Transplant
After a hair transplant, minoxidil can assist in the recovery process and enhance the results. It promotes hair growth in the transplanted area and may prevent or minimize shock loss, a temporary shedding of hair. Minoxidil can help nourish the transplanted follicles, accelerate their healing, and stimulate the growth of new hair.