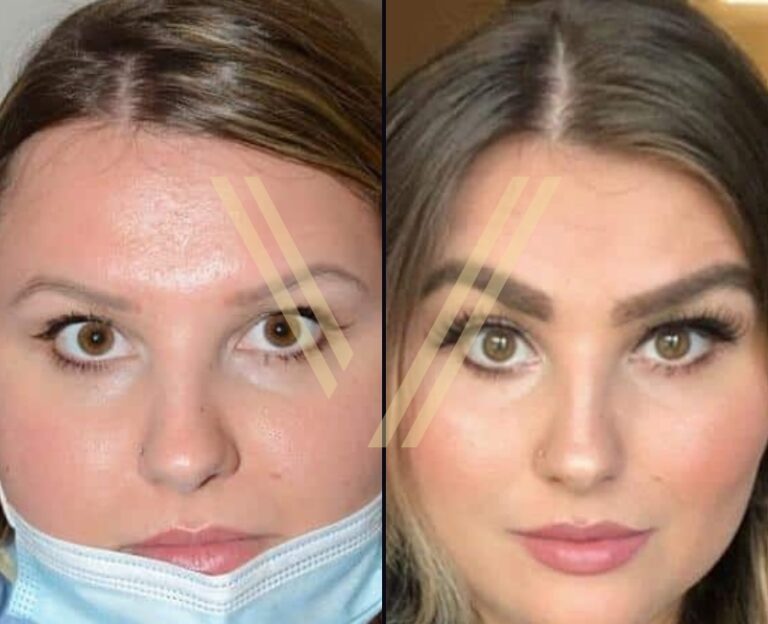 The density and shape of eyebrows play a key role in determining how we look. The eyebrows can give a person a softer or harsher appearance, and even affect facial symmetry.
Additionally, improper trimming and over-plucking of eyebrow hairs can disrupt the appearance of eyebrows permanently by making them thin and sparse. Eyebrow transplant in Turkey offers a safe and effective procedure for those with thin or sparse eyebrows.
Hence, different techniques have been developed to shape eyebrows to help enhance their appearance.
What is an eyebrow hair transplant?
Eyebrow transplant is an eyebrow thickening procedure aimed at transferring hair follicles from a donor area to the eyebrow area for improving the shape and density. [1]
The procedure of an eyebrow transplant is similar to that of a hair transplant. In an eyebrow transplant, the hair follicles collected from the back of the head, also referred to as the donor area, are transplanted into the eyebrow area.
An eyebrow transplant is sometimes performed to hide the scars. Covering the scarred area with transplanted hair can help men and women get rid of the scarred look on their eyebrows. Although scarred tissues do not possess the ability to grow hair on their own, they can follow the growth cycle of hair follicles when placed on the affected area carefully during the eyebrow transplant procedure. [2]
Eyebrow transplant in Turkey is also recommended for managing eyebrow alopecia or hair loss caused due to other reasons such as chronic diseases, side effects of chemotherapy, genetics, and scarring.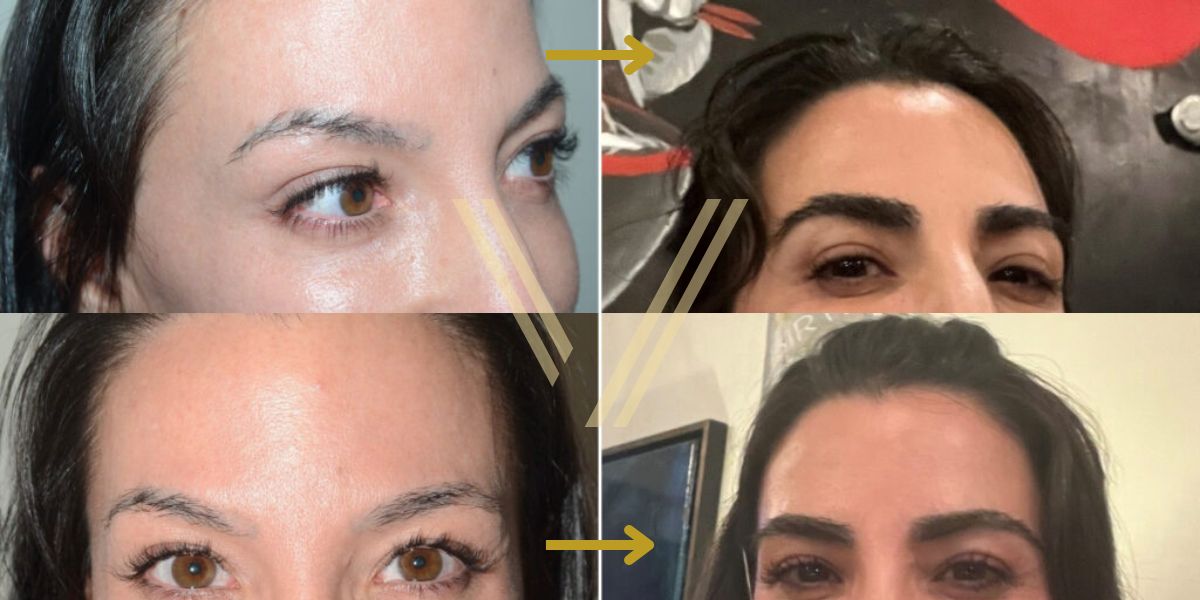 Who is eligible for an eyebrow transplant?
As eyebrow transplant operation concerns only a small donor area, it is considered safe. This procedure does not cause any serious complications. Hence, all men and women who are in good general health and looking to have thicker eyebrows are eligible for an eyebrow transplant procedure.
How much does it cost for eyebrow transplant in Turkey?
Turkey is often the choice of the destination country for eyebrow transplants, thanks to the availability of skilled and experienced surgeons. The average cost of an Istanbul eyebrow transplant is around $1000-$1400.
Is Eyebrow transplant recommended only for women?
Although eyebrow transplant is usually performed in women, even men seek this procedure to improve their appearance.
Men usually have thick eyebrows. However, they may be dissatisfied with how their eyebrow looks or have experience problems like eyebrow hair loss. A male eyebrow transplant can be a suitable operation for them for correcting these issues.
During eyebrow transplant, the surgeon can retrieve healthy hair follicles from the donor area and transplant them to the eyebrows to create the desired thickness and shape.
If you are wondering, can you get hair implants on your eyebrows, then, you will be surprised to know that this procedure can also allow you to get fuller eyebrows through hair implants.
What is the recovery period after an Eyebrow transplant?
The recovery process of an eyebrow transplant is relatively shorter compared to a hair transplant. An eyebrow transplant usually does not require more than 300 hair grafts. Hence, a small donor area can be used for the extraction of hair follicles.
Most people are able to cover the donor area easily and continue their daily life without any noticeable difference within 48 hours after the surgery.
The first check-up appointment is usually scheduled for the day after the surgery. Patients can consult their surgeon in case they notice any side effects.
For example; it is common for patients to experience mild to moderate scabbing for a few weeks after an eyebrow transplant African American. It is advisable to not pick at those scabs and allow the recovery process to run on its own. The scabs tend to fall out within a few weeks leaving behind healthy and healed tissue. Also, it is important to note that some amount of shedding at the transplanted area may occur for 3 to 5 weeks after this procedure.
Eyebrow hair usually starts to regrow after about 6 to 8 weeks and the full results are noticeable after 6 to 8 months. [3]
Eyebrow transplant aftercare
Here are some tips and strategies that should be followed after an eyebrow transplant to get better results and avoid severe side effects:
Keep the head elevated while sleeping.
Avoid direct exposure to sunlight for at least 10 to 14 days.
Sleep on your back to ensure implanted hair grafts do not touch the pillow.
Apply sunscreen when stepping out in the sun after the 10th day.
Avoid alcohol intake for 10 days, after this surgery because alcohol tends to thin the blood and cause bleeding.
Quit smoking or avoid smoking for at least 14 days.
Avoid swimming for 4 weeks.
Avoid strenuous activities for 3 to 4 weeks.
Eyebrow transplants: Frequently asked questions
Conclusion
An eyebrow transplant in Turkey can give a beautiful and attractive appearance to your eyebrows by correcting their shape and improving their density. This safe and simple procedure can improve your appearance significantly and help you feel confident.
References: