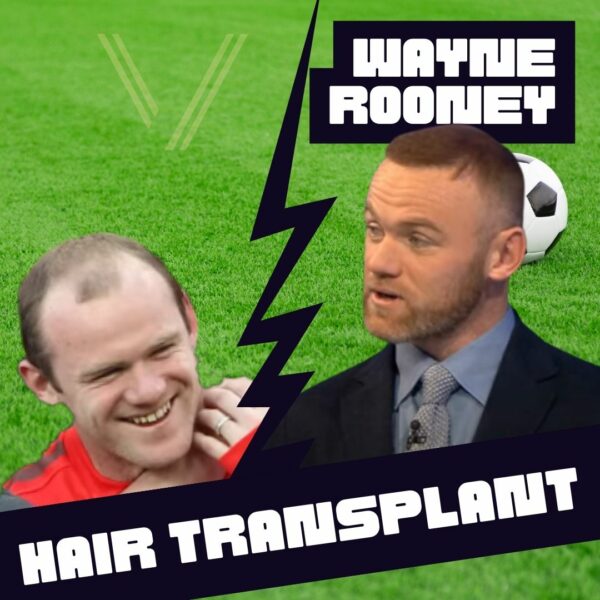 For those unfamiliar with his name; Wayne Rooney is a complete football legend with a dazzling career and, well, not-so-dazzling hairline. His career and talent are very much out there covered by the world media every day, so we are here to uncover his hair loss related history to help you open new neural pathways toward hair loss solutions.
It's no secret that Rooney has experienced some hair loss over the years, but hey, raise your hand if you haven't. Hair loss is a common issue that affects millions of people around the world, and successful influencers or top celebrities aren't immune to it. The fact that hair loss is common does not make it any better for any of us. In fact, for most hair loss sufferers it is a grand source of depression, weighing heavy on the soul.
Understanding Wayne Rooney's Hair Loss
Rooney's hair loss journey started early on in his twenties. He began to notice his hairline receding and his crown thinning. It's a situation that many men can relate to, as hair loss can be a blow to one's self-confidence, especially if you are still in your twenties! But Rooney, being the determined and ambitious character that he is, wasn't about to let hair loss define him at a young age.
Let us remind you that we're talking 2000s when hair transplants weren't even widespread nor highly successful… Our boy Rooney however, decided to take matters into his own hands and explore the world of hair restoration back then.
Has Wayne Rooney had a Hair Transplant?
Now, let's get to the burning question: Has Wayne Rooney undergone a hair transplant? The answer, my friends, is a resounding and recurring YES! Well, there's also more to it because he has actually had more than just one hair transplant.
Rooney has openly admitted to undergoing several hair transplants to combat his receding hairline. Nothing wrong with keeping his scalp as healthy and young looking as possible. And boy, did it make a difference!
How many hair restoration surgeries has Wayne Rooney had?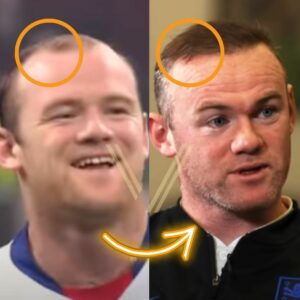 As we just mentioned, Rooney's journey to hair restoration wasn't a one-time affair. The successful player was so committed to looking his best that he actually underwent multiple hair restoration surgeries. Talk about dedication and discipline! It just goes to show that if you want to achieve something, you have to be persistent, whether it's winning on the football field or winning the battle against hair loss (in his case; both).
Wayne Rooney's Hair Transformation: Before and After Photos
Now, let's take a moment to appreciate the incredible transformation that Wayne Rooney's hair has undergone. We did mention that a hair transplant surgery wasn't even much of a thing at the time Rooney had his first transplant. We say this because today, hair transplant surgeries performed at reputable clinics present a generous success rate of 98% and above, as opposed to back then.
When we analyze his pictures before his first ever hair transplant, we see that Rooney's hairline was visibly receding, and he was sporting a rather thinning crown. But after the procedure, his hairline became more defined, his crown filled in, and he practically looked like a happy man! If that doesn't inspire you to take action against hair loss, let yourself be carried away with the rest of his story!
Which Hair Transplant Technique Was Used?
Rooney's hair transplant was performed using the popular and effective Follicular Unit Extraction (FUE) technique. Simply put; this technique involves extracting individual hair follicles from the donor area (typically the back or sides of the head) and implanting them into the balding areas.
It's a meticulous process that requires skill and precision, but the results speak for themselves. Rooney's FUE hair transplant gave him a natural-looking hairline and a fuller head of hair that perfectly suits his charm.
Graft Count: How Many Grafts Were Transplanted?
Without further due, let's get down to the juicy details. It's important to have an informed opinion about how many hair grafts you will need to be transplanted in order to calculate the total cost of your hair transplant. In Rooney's case, he had around 3,000 to 4,000 hair grafts transplanted in multiple procedures combined.
That's a significant number of grafts, but when you're determined to reclaim your hair, you don't count the grafts; you count the smiles on your face every time you look in the mirror. The confidence that comes with having your youthful hair back is unmatched!
How Much Did Wayne Rooney's Hair Transplant Cost?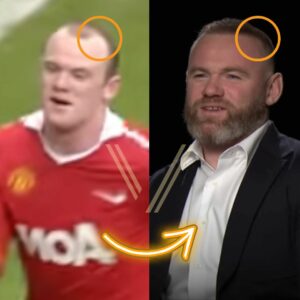 And the burning question that always lingers: How much did Rooney's hair transplant cost him? Well, friends, a hair transformation of this magnitude doesn't come cheap if you are an A-class celebrity. It's estimated that Rooney spent around £30,000 to £40,000 for his multiple hair transplant surgeries. Let's be honest, can you really put a price tag on reclaiming your confidence when your net worth is as high as Rooney's? Wayne clearly didn't think so, and the results are proof that it was money well spent.
Now, for the average citizen, it is hard to come across this type of cost unless you find yourself in the hands of a Hollywood surgeon. Read on to find out about the best opportunities in terms of price/performance, to get a top quality hair transplant done at an affordable cost!
A Detailed Look at Wayne Rooney's Hair Transformation
Rooney's hair transformation is nothing short of remarkable. What's even better is the advancement in hair transplant techniques today and the positive impact it can have on someone's life without spending their life savings.
From looking way ahead of his age due to hair loss to a full head of hair, Rooney's hair transplant has given him a new lease on life. He set an early example of what can be achieved through technology and skill. Wayne not only became an inspiration for many who are battling hair loss but also a solid proof.
Don't settle for less than Wayne Rooney's hair. Let us help you with a Hair Transplant!
If you find yourself struggling with hair loss, remember that you don't have to settle for less for the rest of your life. Remember that hair loss only worsens in time and it is important that you still have healthy donor hair on you, for the procedure. Having said that, hair transplants have come a long way, and they can help you regain your confidence and feel like your best self. Whether you opt for the FUE technique like Rooney or explore other options as suggested by a licensed surgeon, the key is to take action and seek professional advice.
You deserve to feel great about yourself, just like Wayne Rooney does. So, why not embark on your own hair transformation journey and join the ranks of those who have reclaimed their confidence and youth? Let's make bad hair days a thing of the past and embrace a future decoration full of mirrors!
The best path to take in your hair restoration journey is that of science and statistics. Did you know that Istanbul in Türkiye stands as the number one destination for hair transplants when it comes to success rates, patient satisfaction, and cost/performance? You can book a FREE online consultation with one of the highest-ranked clinics and ask all that you want. Get your individual hair loss situation analyzed by a specialist at Vantage Clinic today to start your own journey!
Check Out Other Celebrities With Hair Transplants